How to create and send a newsletter using Mailchimp
This is a step-by-step tutorial to getting started with Mailchimp. If you are already familiar with Mailchimp and have specific questions please visit our FAQ page.
STEP 1:
Email chass_webdev@ncsu.edu to set up an account in Mailchimp. An account will be created and the credentials will be provided by us.
STEP 2:
To access Mailchimp, go to the url www.mailchimp.com.
STEP 3:
Select "Log In" on the top right corner of the page.
STEP 4 - TEMPLATES:
Email chass_webdev@ncsu.edu to create template for your college. Some templates will already be created according to the university norms for sending newsletters which can be used. If none of the existing templates created suit your requirements, please read the FAQ on how to create new templates in Mailchimp.
STEP 5 - CREATING A NEW LIST:
(i) Click on Lists on main menu bar and click on "Create List".
(ii) Give a name to the list and the default email address and name that should be used while sending mails. Also provide the address for the list and a short description of the subscription. Additionally check notifications for subscriber activity if required. Click on Save after entering all the required details.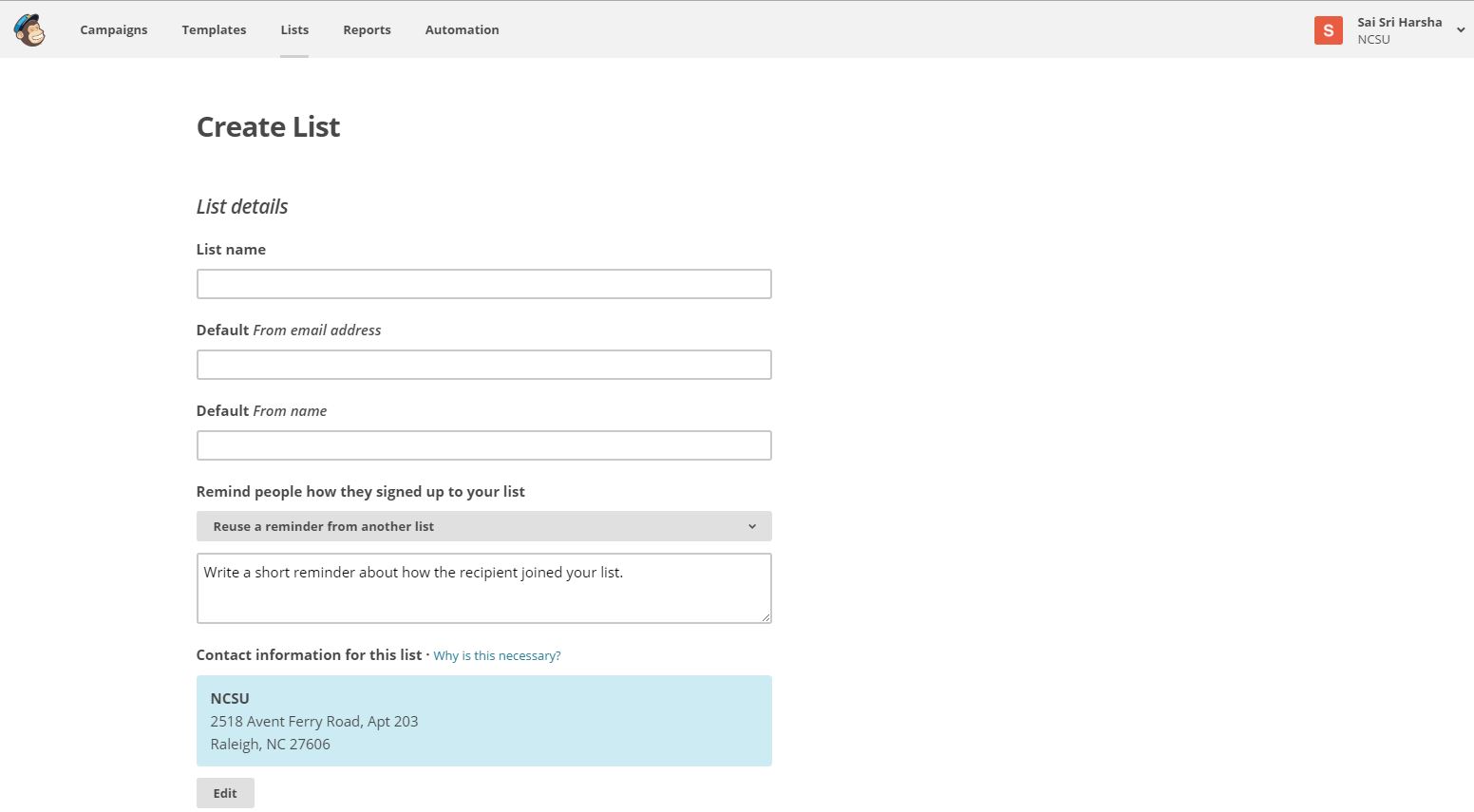 STEP 6 - CREATING A NEW CAMPAIGN:
(i) Click on Campaigns on the main menu bar and then click on "Create Campaign".
(ii) Select "Regular campaign" to send a previously created HTML template as part of the mail.
(iii) Select the list for which you want to create the campaign. Each time a campaign is run mails will be sent to all the members of this list. Click on Next.
(iv) The following details are required on the next page - name of the campaign, the email address from which the mails should be sent, the name that should be displayed on the email and the subject of the email. Click on Next after entering those details and ignore the remaining.
(v) Select the template to be associated with the campaign. To access the HTML templates previously created, click on Saved Templates and select a template from the list.
(vi) In the next page, edit the content of the template as required with the information that is to be sent in the newsletter. When satisfied with the design, click on Next.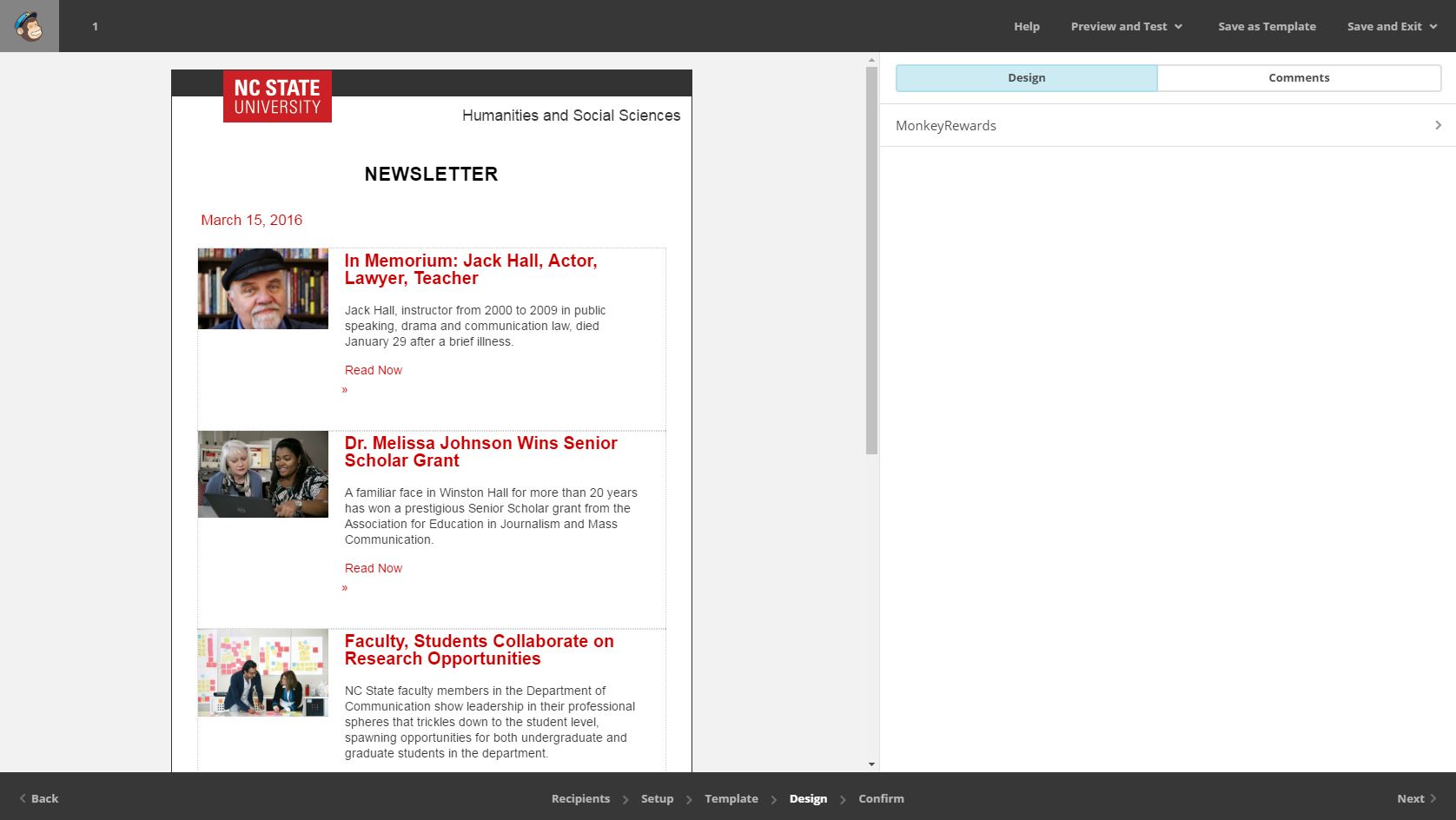 (vii) In the confirmation page, there is an option to send the campaign immediately which will send the newsletter to all the members of the list. If you do not want to send immediately you can also schedule it for a future date.
​​