Adding the Humanities and Social Sciences logo to my gmail signature
Step 1 : The logo is available here.
Go to the link -> right click on the logo -> select "Copy image url".
Step 2 : Open gmail and go to 'Settings'.


Step 3: Scroll down in the setting tab till you see an option called "Signature". To add the logo, click on the image icon in the toolbar.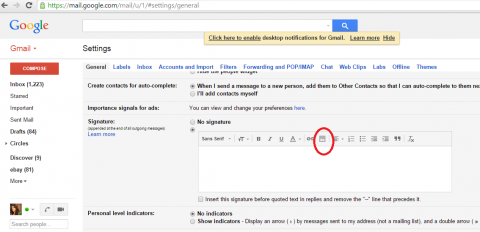 Step 4: Paste the link that you copied in Step 1 in the space provided. If the image exists and is available, a preview of the logo can be seen. Click on select when done.

Step 5 : Click on the logo to get options to adjust its size.


Step 6 : Save changes at the bottom of the page.