How to Edit Your Faculty/Staff Profile
The purpose of this page is to help you maintain and update your faculty or staff profile page, which is the recommended option for developing your web presence.
The following steps apply to either a faculty or staff profile page.
STEP 1:
Faculty should direct their web browser to faculty.chass.ncsu.edu. Staff should direct their web browser to staff.chass.ncsu.edu.

Fig. 1
At the bottom of the page, you will see a red Authenticate link (Fig. 1). Click Authenticate to log into the Faculty/Staff Application.
STEP 2:
Enter your Unity ID and Password, and then click LOG IN (Fig. 2).

Fig. 2

STEP 3:
Find and click on your name to access your profile page (Fig. 3).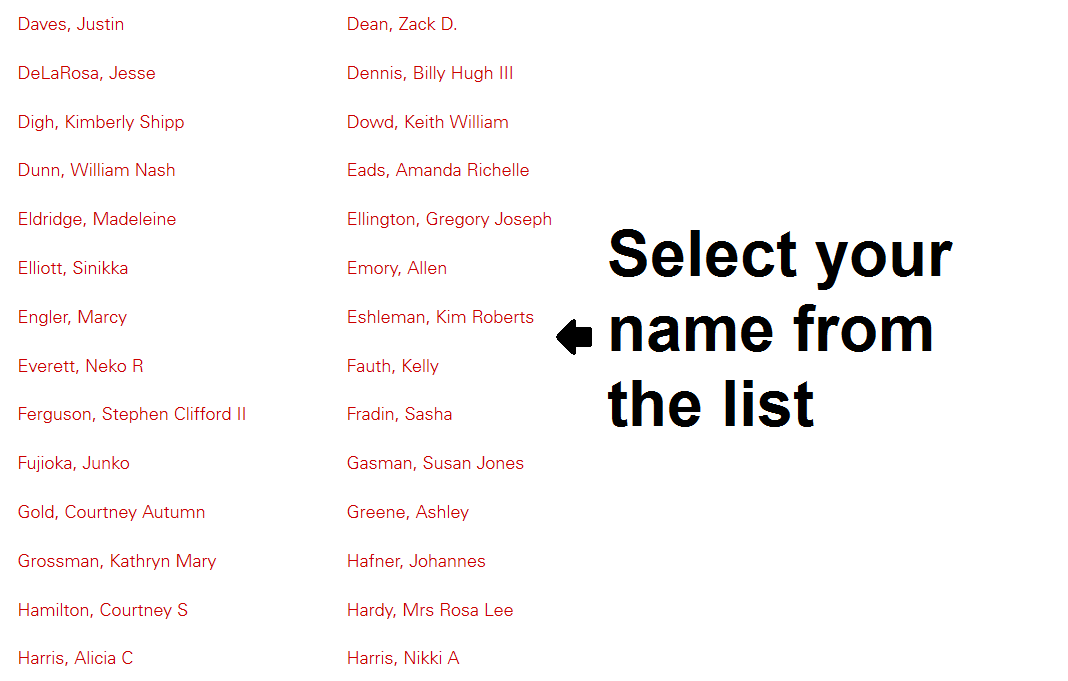 Fig. 3
STEP 4:
Your faculty profile will appear in the window. Click Edit Profile to update your listing (Fig. 4).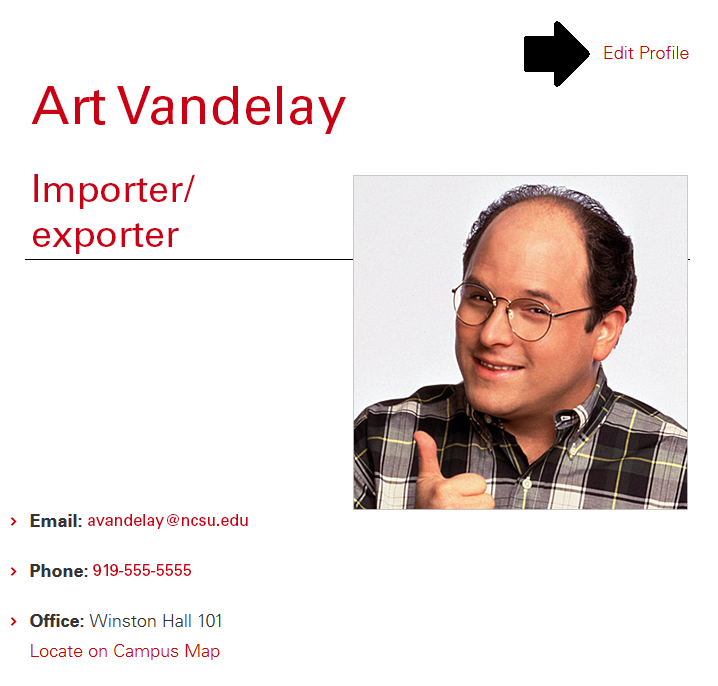 Fig. 4
STEP 5:
Edit or add as much information as you would like displayed on your faculty or staff profile. Upload a photo or a CV by clicking Choose File (Fig. 5). Select the file you want to upload and click Open. In this example, we are uploading a faculty photo.



Fig. 5

You can also add office hours, a biography, research interests, responsibilities and education, among other items. After editing all your information, choose which fields are displayed on your profile page by checking the boxes under View Options ​​​​​​​(Fig. 6). When finished, click Submit.


Fig. 6
Your profile will now be updated. It may take some time for the system to refresh, so if your photo isn't showing up immediately, don't worry. If you have any additional questions, contact CHASS Web Development.

[Back to Top]​