Microsoft PowerPoint 2013 Tutorial
Using Animation | Tutorial Main Menu | Training Homepage | Templates/Themes
Section 6: Printing Handouts
Using handouts during a slide show is an excellent way to help your audience follow along, and thus contribute to the effectiveness of your presentation. In an academic setting, these handouts can be also be used as lecture notes, and are an excellent aid to study for students. In this section, we will cover how to print these handouts.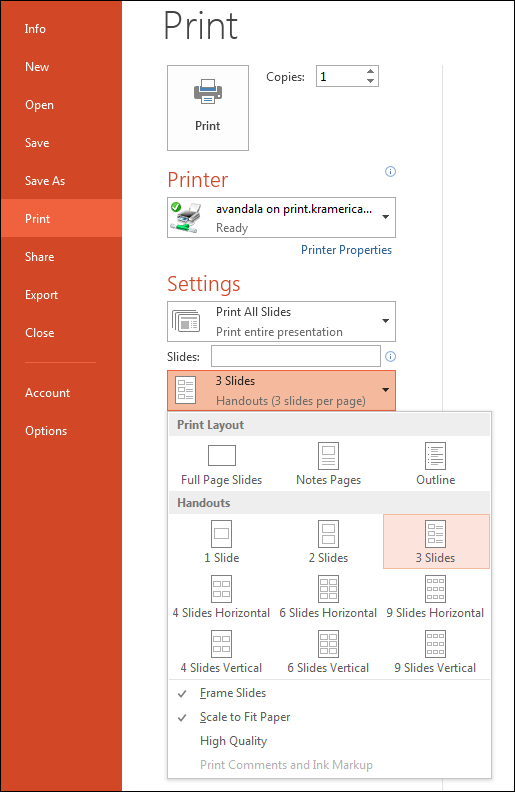 Figure 6-1
To print handouts, first click on the FILE tab, which will bring up the main screen. Click on Print, located in the menu bar on the left side of the screen. After selecting your printer, click on the drop-down menu just below Slides. Then, select your handout style from among the options presented.
Keep in mind that the more slides you have on your handout, the smaller the type will be, and so it is best to use the 3 slides option. This also allows you to have notes to the right of each slide.