Microsoft Word 2013 Tutorial
Protection/Security | Tutorial Main Menu | Training Homepage
Section 16: Templates and Themes


Choosing a Document Template
Word 2013 not only offers a wide array of document templates already installed, but also enables you to search for a particular template from Microsoft's online database.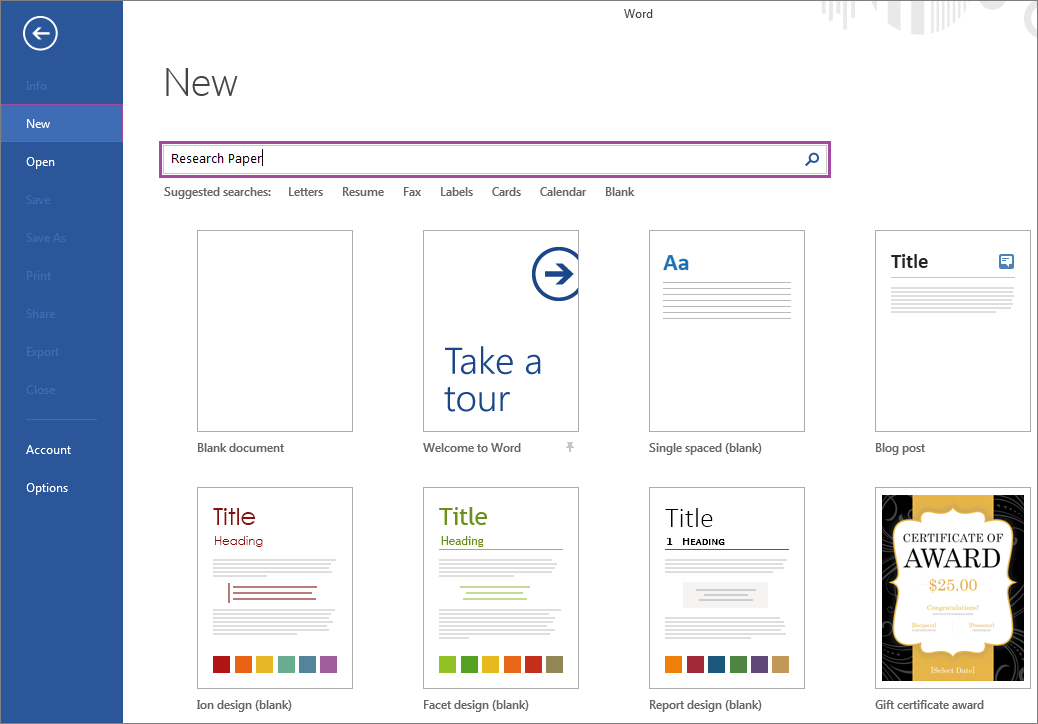 Step 1. The various templates you can choose from appear in the File window as soon as you open the program. If you are already in Word, you can access them by clicking on the FILE tab in the ribbon menu, and selecting New from the menu on the left. To search for a different template, simply click inside of the search bar, type in what you are looking for, and press the Enter key.
Figure 16-2
Step 2. After a few seconds, Word will bring up any templates relevant to your search, which it has found in Microsoft's online database. Select the template you would like to use by clicking on it.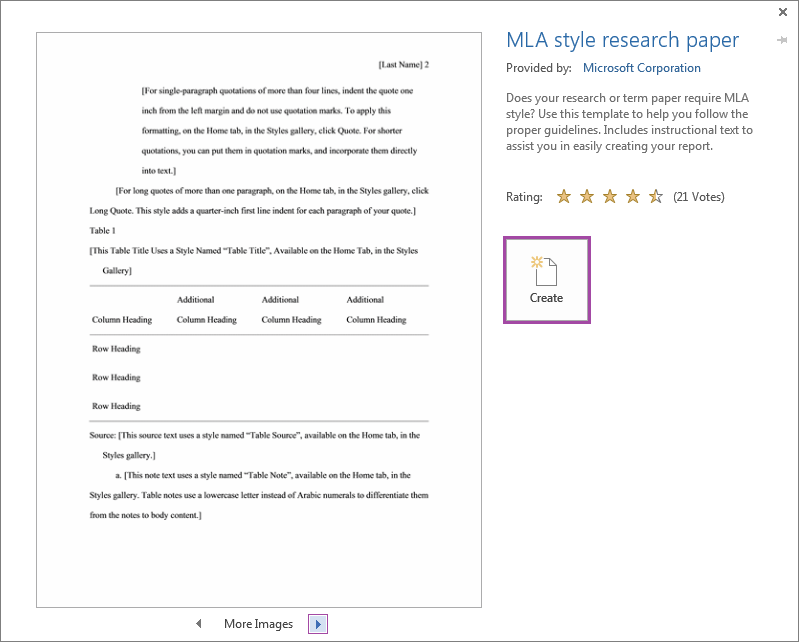 Figure 16-3
Step 3. Word will then give you a preview of what your template will look like. To browse the pages of the template, click on the arrow next to More Images under the preview. If you are certain that this is the template you would like to use, click Create.
Themes
The Themes feature in Word 2013 allows you to customize the formatting, fonts, and colors of your document instantly, by choosing from a variety of options.
Figure 16-4
To select a theme for your document, click on the tab, and select Themes. From the drop-down menu, you may select whatever theme you would like to apply.

You have now reached the end of the tutorial for Microsoft Word 2013. To return to the tutorial's table of contents or select among different training options, see the menu at the top of the page.